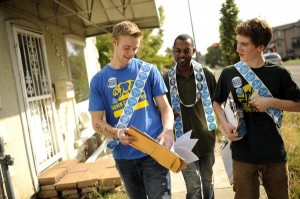 For first-time voter Tyler Antikainen, a politically in-tune 19-year-old sophomore at Metropolitan State University of Denver, both presidential candidates offer qualities he describes as essential in leading the country.
To bolster an anemic U.S. economy, he believes Republican presidential nominee Mitt Romney's business background is an asset. On social issues — particularly support of same-sex marriage — he's in lock step with President Barack Obama.
"So my feeling is: Do I vote for who might be best for the country economically, or for who I agree with and is open-minded socially? I don't know," Antikainen said on a recent afternoon before attending his course on leadership and social change.