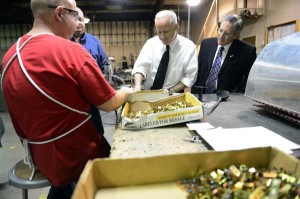 To understand Congressman Mike Coffman's family history in Aurora, Mary Thurston is a good resource.
Shortly after Thurston and her family moved to Aurora's Chambers Heights neighborhood in the mid-1960s, they became close with the Coffman family, who lived a half a block away on the corner of 11th Avenue and Granby Street.
"We were both new families to the neighborhood, and we just connected," said the 86-year-old Thurston.