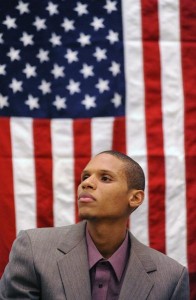 COLORADO SPRINGS — Two pairs of teenage boys who didn't know each other crossed paths the night of Valentine's Day 1997.
It was a little after 11:30 that night when Andy Westbay, 13, and Scott Hawrysiak, 15, started their walk of less than two blocks along Canoe Creek Drive to Hawrysiak's home after playing video games at a friend's house.
Meanwhile, a white Mazda hatchback carrying Gary Flakes, 16, Jeron Grant, 17, and a loaded 12-gauge shotgun drove down the quiet residential street on Colorado Springs' southwest side.