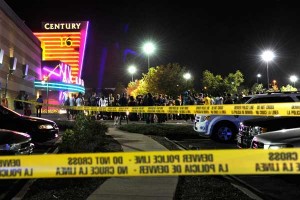 AURORA — Facing criticism for ambulance delays to the mass-shooting scene at the Century Aurora theater, City Council on Monday gave initial approval of almost $250,000 for a contract to an out-of-state firm that will conduct a comprehensive review on the response effort.
TriData, which has conducted so-called "after-action reports" in the wake of mass shootings at Columbine High School and Virginia Tech University, will review thousands of radio and dispatch transmissions and interview hundreds of first responders, which include police officers, firefighters and ambulance drivers.
The independent Virginia-based firm offers research and analysis of emergency medical services, prevention and preparedness and was picked over six other firms vying to conduct the theater- shooting report.