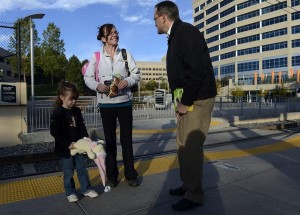 Standing in a Greenwood Village brewery with his wife near his side, Democratic state Rep. Joe Miklosi announced he was running for Congress to restore job growth and the American dream.
"I've seen you raise your children; I've seen you work two jobs; I've seen you make sacrifices," Miklosi told about 50 supporters.
That was July 2011 — several months before he went from being a long-shot Democrat vying for a seat in what was a Republican stronghold to a formidable challenger in what's now one of the most competitive congressional contests in not only the state but also the nation.