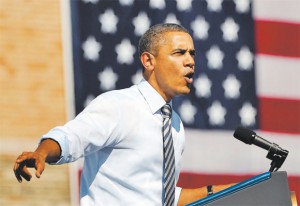 Exactly four weeks since his last visit to Colorado, President Barack Obama returns on a two-day stop, reaffirming the political importance of the state for the 2012 election.
Shortly after his arrival this evening, Obama is scheduled to attend a pair of private high-dollar fundraisers at the Pepsi Center, where guests will donate a minimum of $250, and a maximum of $35,800 to participate.
Benefits from the fundraisers go toward the Obama Victory Fund, a joint fundraising committee that supports the president's re-election campaign and the Democratic National Committee.